Tottenham Hotspurs are a professional soccer club based in North London, England. Since the club formed in 1882, they have been one of the most successful soccer clubs in English football. Nicknamed Spurs, the club is recognised as one of the Premier League's "Big Six" clubs – which also refers to Arsenal, Chelsea, Liverpool, Manchester City and Manchester United. 
This guide will take an in-depth look at the club's history, the players, the stadium and its achievements. You'll also learn a bit about the owners, legendary players and the current squad.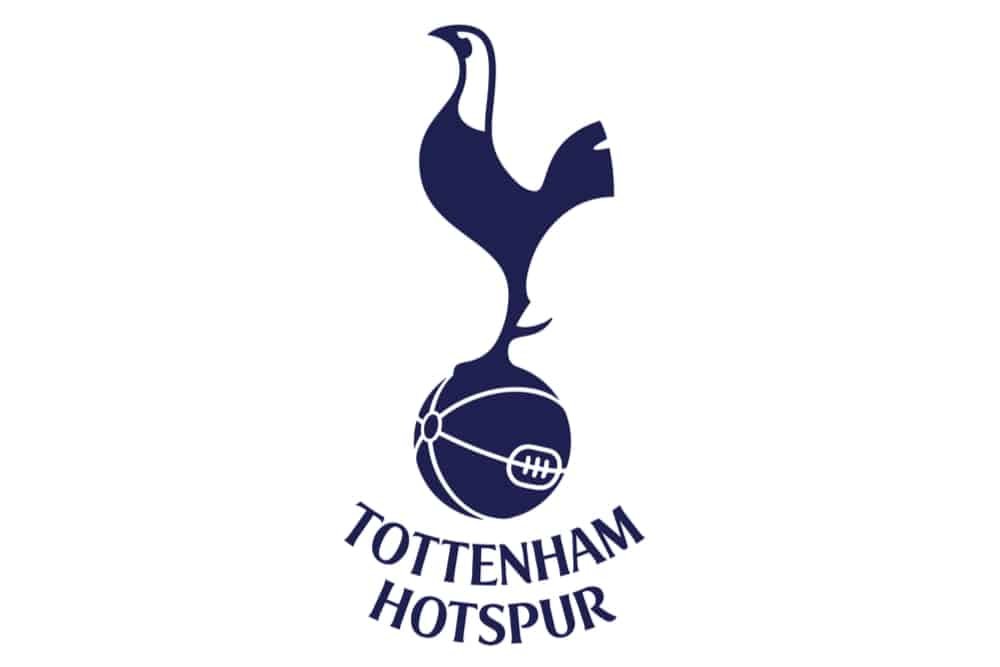 Basic Facts
Location: Tottenham, North London 
Founded: 1882
Ground: Tottenham Hotspur Stadium (New White Hart Lane)
Nickname: Spurs
Kit Color: White and Navy Blue
Owner: ENIC Group
League: Premier League
Current Manager: Nuno Espírito Santo 
Current Captain: Hugo Lloris 
Home Grounds
Founded by a group of school boys in 1882, Tottenham Hotspurs spent their early days playing on public land at Park Lane. There were often disputes between other teams over the use of the public space, and the team were unable to charge admission fees even though thousands of spectators were showing up to matches. 
In 1888 the club began renting a pitch at Northumberland Park. However, their increasing popularity meant that they once again had to find a bigger site. 
In 1899 Spurs moved to White Hart Lane in Tottenham, North London. They played their first competitive game against Queen Park Rangers, where 11,000 spectators saw Tottenham win 1-0. 
In 1905 they raised enough money to buy the freehold to the land, and after they were admitted to the league they started to build a new stadium. White Hart Lane saw a lot of changes over the years, but as the 21st Century hit, Tottenham had one of lowest seat capacities of the major Premier League clubs at just 36,310. 
In October 2008, the club announced plans to build an entirely new stadium but at the same grounds. Due to planning and legal delays, construction didn't begin until 2016. The North Stand was erected first, around the existing stadium. After White Hart Lane was demolished in 2017, construction began on the rest of the stadium. 
Spurs officially moved into the new stadium on April 3rd 2019. The new ground, called "Tottenham Hotspur Stadium", has an incredible 62,850 seat capacity – making it the second largest club stadium in England. 
Training Grounds
In earlier days, the club used to train at Brookfield Lane in Chestnut, Hertfordshire. They bought the 11-acre ground from Chestnut F.C. in 1952 for just £35,000.
Towards the end of the century they sold the grounds for an astonishing £4 million, and moved to Spurs Lodge in Chigwell, Essex. They made another move in 2007, spending £45 million to construct a new training ground on Hotspur Way in Enfield.
The training grounds opened in 2012 and the club has used it ever since. It's mostly reserved for Tottenham's first team and Academy players, however, it was used by the Brazilian national team in preparation for the 2018 FIFA World Cup. 
Main Trophies
Over the course of the club's history, Spurs have won a vast collection of major trophies, and boast a pretty impressive trophy cabinet. The club made history as the first ever British team to win a European trophy, as well as winning the first ever UEFA Cup tournament. 
Major Titles/Trophies:
FA Cup Winners: 1900/01, 1920/21, 1961/62, 1966/67, 1980/81, 1981/82, 1990/91
Football League Champions: 1950/51, 1960/61 
Football League Division Two Champions: 1919/20, 1949/50
Football League Cup Winners: 1970/71, 1972/73, 1998/99, 2007/08
European Cup Winners: 1962/63
UEFA Cup: 1971/72 1983/84
The club has not won a trophy since 2008 where they secured a 2-1 victory over Chelsea in the League Cup Final. Also, Tottenham have yet to win the Premier League, but consistently perform well during the tournament.
During the 2016/17 Season, Spurs finished the Premier League in second place after London-rivals Chelsea. However, Harry Kane was the league's top goalscorer after scoring 29 goals across the course of the season. 
Club History
Spurs were founded back in London back in 1882 by a group of school boys along Tottenham High Road under the name "Hotspur Football Club". The boys named the club after the 14th Century English knight Sir Henry Percy. He was affectionately nicknamed "Harry Hotspur" for his bravery in battle, as he was always charging into the thick of a fight fearlessly. 
To avoid confusion with another London-based club known as Hotspur FC, the club was renamed to "Tottenham Hotspur Football Club" in 1884. 
Early Years 
In 1885 the club turned professional, playing their earlier matches on public land near the Tottenham Marshes. After a short while, the club started to attract larger crowds, and their growing popularity made them trophy favourites.
As they're support grew, Spurs moved to White Hart Lane Stadium in 1899, so they could accommodate the number of fans who came to watch their matches. 
In 1901 they defeated Sheffield United in the FA Cup final, becoming the first (and only) non-league club to win the FA Cup. A few years later in 1908, the club became a member of the Football League (Second Division) but after just one season they were promoted to First Division. 
Besides an FA Cup win in 1921, the next five decades were pretty uneventful for Spurs. After the Second World War ended, the club perked up a bit, and began using a "push and run" style of play.
This new technique was one of the biggest reasons that spurs were crowned the National League Champions back in 1951, but shortly afterwards opposing teams adopted their unique strategy, making it ineffective. 
Success Under Bill Nicholson 
Legendary club manager Bill Nicholson was appointed back in 1958, and brought a new era to the club. His time as manager is regarded as the greatest period in Tottenham's history, as he led the club to win eight League titles and Winners' Cups.
Nicholson also led the club to victory in 1963 where they became the first ever British club to win the European Cup, following a 5-1 win against Atletico Madrid.
The club suffered a bitter blow in 1974 when Nicholson left Spurs, and not long after the team were relegated. However, new manager Keith Burkinshaw made a couple of star signings and the team seemed to return to their glory days with a 1981 FA Cup win. They also went on to win their second UEFA Cup in 1983. 
International Stars 
In 1978, two members of the World Cup-winning 1978 Argentina squad joined Spurs. Ricky Villa and Osvaldo Ardiles were landmark signings, as they were amongst the first international soccer players to be signed to an English team (for almost 50 years there was a ban preventing any foreign players signing to an English team). The two became fan favourites, and played for the team for five (Villa) and ten years (Ardiles). 
End of the 20th Century and on to the 21st 
The following decades were a mix of ups and downs. Between a sea of mediocre league finishes, the club achieved three back to back Cup wins. 1990 was the last of Tottenham's FA Cup wins, which was followed by League Cup victories in 1999 and 2008. 
Premier League Era 
Spurs had largely been an average team in the newly created league, however, in the 2015/16 season they were back towards the top of the league, finishing third overall. Spurs star Harry Kane finished at the top of the goalscorers table during the season with 25 goals in total.
In the following season, Tottenham did even better and finished in second place after Chelsea, with Harry Kane once again earning the title of top goalscorer in the league with 29 goals. 
Club Timeline 
1882: Club founded as "Hotspur Football Club" in Tottenham, North London
1884: Club renamed as "Tottenham Hotspur Football Club"
1885: Club turns professional
1889: Spurs move to White Hart Lane
1901: Win their first FA Cup title and make history as the only non-league team to ever do so
1908: Club joins the Football League
1909: Gets promoted to First Division
1951: First time National League Champions 
1958: Bill Nicholson gets appointed as Manager
1962: Win the European Cup title for the first time 
1971: Win their first League Cup Title 
1972: Win the UEFA Cup for the first time 
2001: ENIC Group purchase the club
2009: Plans for a new stadium are announced
2013: Gareth Bale is sold to Real Madrid for £100 million (new club transfer record)
2017: White Hart Lane is demolished
2019: Club moves to Tottenham Hotspur Stadium 
Club Networth 
Tottenham Hotspur are thought to be the 10th most valuable club in the world, and the 6th biggest Premier League club. According to a recent Forbes report the club is estimated to be worth £1.67 billion.
This is an astonishing 42% rise on their 2019 value which was estimated to be £700 million. However, the club is also said to have a debt value of 39% due to the financing of their new stadium which was completed in 2019. 
Stadium 
The club's current stadium is the Tottenham Hotspur Stadium and is the second largest club ground in England (after Manchester United's Old Trafford). The stadium opened in April 2019, replacing Spurs' long time home White Hart Lane.
Work on the impressive 62,850-seater stadium began in 2016, shortly before the demolition of White Hart Lane in 2017. The stadium was constructed in two main phases so that White Hart Lane could still be used whilst construction was still in progress. They began working on the North Stand before completing the South Stand after the old grounds were demolished. 
The project cost around £1.2 billion, and opened for their first competitive senior game on April 3rd 2017 against Crystal Palace – which Spurs won 2-0. They're record attendance came a couple of months later on the 22nd December 2019, where 61,104 people came to watch Spurs play Chelsea in the Premier League. 
The stadium has yet to be officially named, with "Tottenham Hotspur Stadium" being used as a temporary name until an appropriate sponsor bought the naming rights. However, fans often refer to the stadium as "New White Hart Lane" as a tribute to the old stadium. 
As the Spurs logo is a cockerel, the club have had a bronze cockerel statue outside White Hart Lane since 1909. Following the construction of the Tottenham Hotspur Stadium, the club added a 4.5 meter 'Golden Cockerel' which sits proudly on top of the new stadium. 
Owners
Tottenham is owned by the ENIC Group who purchased the club back in 2001. The investment company, which is owned by Joe Lewis and Daniel Levy, bought the majority of the club's shares from Lord Alan Sugar – best known for his role on the UK's The Apprentice.
Lord Sugar invested £3.25 million in the club back in June of 1991. This was matched by Terry Venables, but after Sugar upped his shares to £8 million in December 1991 he became the dominant partner and effectively had control of the club.
In May 1993, Venables was sacked after a dispute, leaving Sugar as the majority owner. In 2001 he sold the majority of his shares to current owners ENIC Group, who went on to buy the remainder of his shares in 2007. 
In January 2012, Tottenham Hotspur confirmed the club had delisted its shares from the stock market, making it a privately owned club. The ENIC Group has had full ownership of the club ever since. Daniel Levy was named as acting chairman of the club in 2001, making him the longest serving chairman of a Premier League Club. 
Best Players
In their long and decorated history, Tottenham have showcased some legendary talent. Here are 10 of their best players of all time:
Jimmy Greaves (1961-1970)
Striker
379 appearances / 266 goals 
Gary Linekar (1989-1992)
Forward
138 appearances / 80 goals 
Steve Perryman (1969-1986)
Midfielder/Defence 
854 appearances / 31 goals 
Ledley King (1999-2012)
Defender 
268 appearances / 10 goals 
Dave Mackay (1959-1968)
Left back/Sweeper
268 appearances / 42 goals 
Danny Blanchflower (1954-1964)
Right-half
337 appearances / 15 goals 
Gareth Bale (2007-2013, 2020-2021 loan)
Forward 
146 appearances / 42 goals 
Son Heung-min (2015 – Present)
Forward/Midfielder
197 appearances / 70 goals 
Ricardo Villa (1978-1993) 
Midfielder 
133 appearances / 18 goals 
Harry Kane (2009-Present)
Striker 
336 appearances / 221 goals 
All Time Top Scorer 
Tottenham's record  goalscorer is Jimmy Greaves, who made 266 goals in 379 club appearances. On average, Greaves scored 0.7 goals per game. 
Managers 
After finishing sixth on the 2020/21 Premier League table, Spurs sacked Jose Mourinho after 17 months as club manager. In April 2021, former Spurs player Ryan Mason was appointed as interim manager, and led the team to four victories during his seven match run. On the 30th June 2021, Tottenham announced that Portuguese manager Nuno Espírito Santo would take over as club manager. 
As Tottenham have had a club manager since 1898 (with the exception of 1908-1913 when The Directors managed the club), there are far too many to name. Here are a list of managers who've led the club in 50 or more matches – starting with Bill Nicholson who managed the club during their most successful years: 
Bill Nicholson (1958-1974)
Terry Neil (1974-1976)
Keith Burkinshaw (1976-1984)
Peter Shreeve (1984-1986)
David Pleat (1986-1987)
Terry Venrables (1987-1991)
Ossie Ardiles (1993-1994)
Gerry Francis (1994-1997)
George Graham (1998-2001)
Glenn Hoddle (2001-2003)
Martin Jol (2004-2007)
Harry Redknapp (2008-2012)
André Villas-Bollas (2012-2013)
Mauricio Pochettino (2014-2019)
Jose Mourinho (2019-2021)
Captain 
The current Tottenham Hotspurs' captain is Goalkeeper Hugo Lloris. The French player joined the club in 2012, and was appointed team captain by manager Mauricio Pochettino in 2015, following the departure of Younès Kaboul from the club. 
Here is a list of Spurs captains, starting from the end of the 1950s (one of the most successful periods in the club's history):
Danny Blanchflower (1959-1964)
Dave Mackay (1964-1968)
Alan Mullery (1968-1972)
Martin Peters (1972-1975)
Steve Perryman (1975-1986)
Ray Clemmence (1986)
Richard Gough (1987)
Gary Mabbutt (1987-1998)
Sol Campbell (1998-2001)
Teddy Sheringham (2001-2003)
Jamie Redknapp (2003-2005)
Ledley King (2005-2012)
Michael Dawson (2012-2014)
Younès Kaboul (2014-2015)
Hugo Lloris (2015-present)
Current Squad and Coaching Team (2021-2022)
Goalkeepers
Hugo Lloris 
Alfie Whiteman 
Pierluigi Gollini 
Defenders 
Matt Doherty
Sergio Reguilón
Davinson Sánchez
Joe Rodon
Serge Aurier
Japhet Tanganga 
Ben Davies 
Cameron Carter-Vickers 
Timothy Eyoma 
Brooklyn Lyons-Foster
Malachi Fagan-Walcott
Cristian Romero
Asmita Ale 
Midfielders
Pierre-Emile Højbjerg
Harry Winks 
Eric Dier
Moussa Sissoko
Giovani Lo Celso
Dele Alli
Tanguy Ndombele 
Ryan Sessegnon 
Oliver Skipp
Harvey White 
Alfie Devine 
Nile John 
Forwards
Son Heung-Min
Harry Kane
Steven Bergwijn
Lucan Moura
Jack Clarke
Dane Scarlett
Bryan Gil
First Team Manager
First Team Assistant Coaches 
Ian Cathro
Rui Barbosa
Antonio Dias
Home Kit 
Tottenham have almost alway worn blue and white kits, but between 1890-1896 the club wore red shirts and navy blue shorts and socks. In 1896, the team switched the red shirt for a yellow and brown striped shirt, before officially adopting the white shirt in 1899. 
Throughout periods of the 20th century, the club transitioned to all white uniforms, with subtle navy blue accents. The 2009-10, 2014-15 and 2016-17 kits have used yellow accents, but the kit has had few changes over the years. 
The 2021-22 kit features a white shirt, paired with navy shorts and socks. 
Away Kit 
Unlike their home kit, Tottenham Hotspur's away kit has seen several changes. They've used red, yellow, baby-blue, brown, purple, black and green to differentiate between their home kits. 
The current 2021/22 away kit is black shorts and socks. The shirt is also black but uses the colors blue and red swirled together. There are also neon yellow accents to make the club branding stand out. 
Logo
The Spurs' logo is a cockerel standing on a soccer ball, and underneath there's a Latin motto: Audere est Facere ("to dare is to do"). The club has long been associated with a cockerel, with an early reference found in a 1901 newspaper clipping referencing "Tottenham Cockspur".
In 1909, a bronze cockerel was erected in front of White Hart Lane (their old stadium), and the cockerel officially became part of the kit in 1921. 
The club chose a cockerel as it was named after the late Sir Henry Percy, a.k.a Harry Hotspur. Hotspur was an avid fan of cock fighting (where two cockerels are pitted against each other for gambling and entertainment purposes), so the emblem is in commemoration of Harry Hotspur's love of cock fighting. 
Club Academy 
The Tottenham Hotspur Football Club Academy trains and nurtures young talent from the ages of 18-23, and has the capacity to support 205 players. The academy operates from the club's training ground on Hotspur Way in Enfield. 
League Titles 
First Division Winners – 1950/51, 1960/61
Second Division Winners – 1919/20, 1949/50
The Spurs are one of two "Big Six" teams that haven't won the Premier League since it started in 1992. 
Other Titles 
FA Cup Winners – 1900/01, 1920/21, 1960/61, 1966/67, 1980/81, 1981/82, 1990/91
UEFA Cup Winners' Cup – 1962/63
UEFA Cup Winners – 1971/72, 1983/84
Fun Facts 
In 1901 Spurs became the first (and only) non-league team to win the FA Cup. They were also the first British club to win a major European trophy after they won the European Cup Winners' Cup in 1963.
Tottenham has one of the highest scoring matches in Premier League history, following a 9-1 win against Wigan Athletic in November 2009. 
Soccer legend Diego Maradonna once played a Spurs match in the number 10 jersey against Inter Milan in 1986. The Spurs won the game 2-1.
Tottenham legend Ledley King held the record for fastest Premier League goal for almost 20 years. Back in 2000, King scored in a record breaking 9.82 seconds against  Bradford City. This was later broken by Southampton player Shane Long in the 2018/2019 season, who scored in 7.69 seconds against Watford. 
Spurs were the first team to ever win the UEFA Cup, which was first established in 1971. 
The 10,000th Premier League goal was scored by Spurs' Les Ferdinand in a 4-0 win against Fulham in December 2001.  
There is a documentary on Amazon Prime which follows the club during the 2019 Champions League, titled All or Nothing: Tottenham Hotspur.
In April 2021, Tottenham announced (along with the rest of the "Big Six") that they would be joining the European Super League. The announcement of the league caused widespread chaos, and shortly after the League was disbanded.